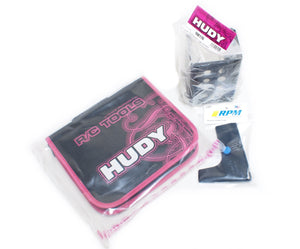 Proper tools are most important when it comes to wrenching and tuning your car. This set includes wide range of precise quality tools from HUDY.  Tools have their own case where the are easy to keep in order.  Tool set includes total of 15 different individual tools. Machined and made in Slovakia.
RPM camber tool is easy to use and handy when you want to check or tune your cambers angles. Just adjust tool to the desired camber angle and place it on flat surface.
Sturdy car stand makes wrenching even easier. Maintaining your car on the stand gives more room for your hands to use tools around the chassis. Also you can rotate drivetrain freely when tires are hanging free.